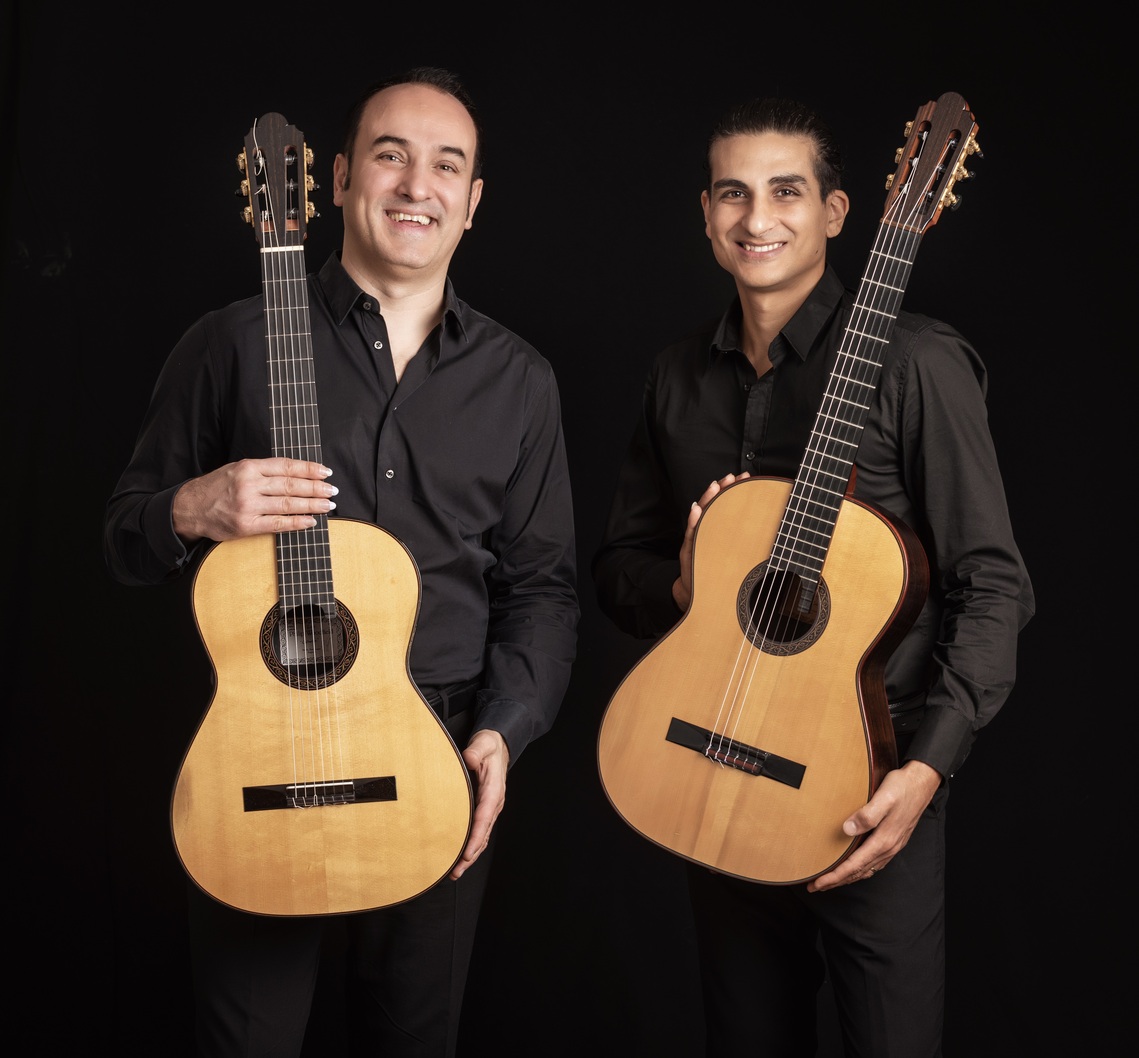 24 June 2023, 7.30pm
St. Cuthbert's Church (Anglican), Durham, DH1 4NH
1 July 2023, 7.30pm
St. Mary's Cathedral, Newcastle upon Tyne, NE1 5HH
The proceeds of the concerts are in aid of the Ukraine Appeal, and the highlight of the programme will be a beautiful new piece especially composed for the orchestra by Daniele, inspired by the traditional Ukrainian melody 'Hutsulka Ksenya'.
The programme will include the well-known Concerto in G major for two mandolins by Vivaldi, and a new arrangement for two guitar soloists of the Concerto in D major BWV 972 by J. S. Bach, which was Bach's transcription of a concerto for solo violin by Vivaldi. Also by Bach, the lovely Largo from the Concerto in D minor for two violins.
The duo will play pieces inspired by Italian and English folk songs, as well as a number of Daniele's compositions for two guitars recorded on their acclaimed CD Duo Sfera. All in all it promises to be a summer evening of wonderfully relaxing music. If you love the sound of classical guitar please come along to support live music and a great cause!
Both concerts start at 7.30pm, tickets are £10 available on the door, with pre-concert and interval refreshments available for a small contribution. If you would like to reserve places please email me at djcurry@hotmail.co.uk or text 07769 676357. We look forward to seeing you!